If you have an artistic flair, becoming a graphic designer may be a great career path. This growing field affords those with degrees the ability to work in a variety of areas or freelance from a home office environment. There are some essential things you should consider to guarantee you'll be successful.
1. Get a Bachelor's Degree and Major in Graphic Design
Whether you choose a conventional higher education venue or opt for an online degree, do obtain a bachelor's degree and major in graphic design. For example, if you live in Florida, a Miami graphic design degree is possible with the many graphic design courses in Miami.
Because it's possible to begin to build a freelance portfolio as you obtain your degree, ask the school how to ensure you are taking the required core and design courses while still affording you time to work on projects, enter graphic design contests and participate in local design events.
2. Be an Expert in Design Software and Programming
Today's graphic designers are versed in a variety of design software like Adobe Illustrator and Flash, InDesign, Photoshop, Maya, QuarkXPress and After Effects. The more programs you master, the easier it will be for you to land jobs, especially if you're employed in-house and are asked to work with many types of design software.
You'll also need to learn web design programming like HTML, XHTML and CSS—these are often intertwined with graphic designers and the projects they tackle.
3. Create a Continuous Portfolio and Build Resource Tools
Even when you start out, take the time to place every piece of work you've designed into a portfolio and make it available online as well as in print. This is important whether you choose to freelance in Miami graphic design or choose to work in a corporate environment as clients and employers will want to view samples of your work. Include designs you created for personal growth as well as contest entries and be sure to include all paid work.
You'll also need to build some resource tools you can use in projects such as fonts, artwork and templates you can use down the road. Utilize your instructors and classmates to find free and allowed resources and steer clear of any materials that have a copyright.
4. Know Who Is Hiring and How Much You'll Make
According to the most recent Bureau of Labor Statistics, the average median salary for a graphic designer with a bachelor's degree is $43,500. Job growth for this field is expected to increase by 13 percent between 2010 and 2020. One could realistically make more by climbing the ladder, building a great portfolio or managing a group of designers.
Once armed with your degree, you can expect to find jobs in the publishing and advertising arenas along with public relations. Many graphic designers choose to freelance and offer their services in a variety of industries—even designing floorplans, landscaping or vehicle graphics.
If a career in graphic design feels right to you, use these four tips and you'll soon find your way to an exciting career with lots of opportunity.
Resources:
http://www.youthedesigner.com/2008/10/08/25-graphic-design-career-preparation-tips/
http://www.careerealism.com/career-graphic-design/
What's in a name? Well, if it's a domain a name, it's how your visitors, customers, and vendors find you on the Internet. Many businesses just making a foray into the Internet find themselves wondering which domain they should choose to represent their brand. Even those that have an established web presence may have doubts about the web name they have chosen. Sometimes those doubts have you asking whether you should change your domain name?
Well that depends on a number of factors. Changing your web name is a lot like changing your business's physical address. It's a lot of work and you may lose long time customers when you make the move. So you need a really good reason to go through all of that. Here are just a few:
It's Forgettable
If your visitors are to remember your website, they need a memorable address to point them to do that. Something long and complicated isn't ideal. Neither is something someone might misspell. People aren't going to go out of their way to find your website. There are some people who build their entire business on the fact that people misspell domain names. They buy a popular misspelling and set up ads on it. That's all well and good for them but those are lost visitors your own website.
So if your brand's name is BrandMe and you have the choice between brandme.com or brndme.com, choose the one that would be easier to remember. And by that token, buycheapbooks.com is better than scherbatskybooks.com.
It Doesn't Represent Your Brand
Brands are living, breathing creatures that evolve over time. (Those that don't, often find themselves left behind.) Sometimes you may find it necessary to change the name of your business or direction of its brand. If that happens, changing your domain name just makes good business sense for the future of your company. Consider forwarding your old domain to your new domain to avoid losing visitors that don't move with you.
ABC Consulting probably got a lot of visitors at abcconsulting.com. But when it merged with XYZ Marketing and became Alphabet Inc, it should have changed its web address for the sake of continuity and future growth. Customers only familiar with Alphabet Inc will be confused why they're being asked to go to abcconsulting.com or xyzmarketing.biz.
It's Not a .Com
For most businesses, having a .com domain is the right choice. Some consumers are less savvy about the Internet and have trouble trusting .biz or other extensions. Even those that understand there are a number of domain extensions may look askance at anything other than a .com. Within many industries, you look a lot less professional or established with a .net or .mobi. extension.
Exceptions exist, of course. Some industries and products are better suited to something less traditional. Some of the country specific extensions lend themselves to some interesting web names.  For instance, Libya's .ly extension has led to Bit.ly and other successful business domains.
And The One Reason You Shouldn't. . .
is that it works.
Domain names serve one purpose–to tell your visitors where to go to find your content and products. If yours does that–even if it's got one of the above problems–it's working just fine. There's no need to fix what isn't broken.
If you do decide that changing your domain name is the right thing to do, don't worry about the old one. You can always keep it and let it forward to your new one. A domain costs about $12 a year and having two for a little while shouldn't break your business budget.
You might have heard it may times being told in various computer classes that the font is a very important aspect of your work. It defines the way the receiver will look at your work. Different font styles can be used to either gain attention for various purposes. We have all known the importance of fonts by various examples. We have seen that advertisements with different types of fonts can work magic. Most of the times, we see something big or in a bright colour we will think more of it and that is exactly what is wanted by the advertisements.
Most of the times, the name of the product will be given in a bright font and colour combinations which will really work well with the people. One may also use other types of formatting tools like bullets for mentioning the highlights of the products or the service. If there are many advantages or such aspects to be shown, we use the numbering formats. There are many such tools which were taught to us during the classes of advertising. But when it comes to the documents in PC and systems, the most important one to these are the fonts.
Fonts play an important role in gaining focus when one is sending a document via the email. Many of the fonts can be found online which have various characteristics.
Some are very round and take the round ends of the letters to a totally new dimension. Each letter will look cool and distinctive.
Many of the fonts follow the cyber pattern and give very digital image to the written data. They look like the digital notifications we get on our systems and are simply fun to use.
Other fonts can also help in coming up with various languages. The characters of the languages can not only be used for fun but also tend to be vital.
No wonder that the demand of the fonts is increasing with each day. Thankfully there are many such online sources from where you can download fonts. This will take care of your need for an attractive font for the documents. There is practically a very large database that you can surf for and find out the exact type of font which you want. Online sites can be the source of a lot of paid fonts which you can use. But the fact that you will have to pay for these will deter many users and that is why the option of free samples of fonts is also available.
Web fonts are now being developed by many firms online. Just search and you will find lots of links for free fonts online. These firms provide both paid as well as free fonts. Now you will not have to just use the same old fonts which are provided by default in your text formatting software. Just take the time to read the description of the fonts given so that you will get one which is actually useful for you.
These sites give you lots of free web fonts which can be used on any OS. Earlier the compatibility was a major issue as some fonts worked well on MAC while didn't work so well on windows and vice versa. Now it is not so.
Graphic designers need impressive skills to get full-time or freelance jobs. Since everyone communicates via the Internet these days, designers need to know how to take their ideas from their sketchpads to the computer screen. These 4 pieces of software have become so important that it's almost impossible to start a graphics design career without mastering them.
If You Don't Know Photoshop, Look for a New Job
Trying to get a job in graphic design without a lot of experience using Photoshop is like trying to get a job at NASA without studying math.
Photoshop has a lot of features that make it a go-to for illustrators, photographers, and graphic designers. Some of the best features of the latest edition include:
An extensive filter gallery to alter the appearance of images
The ability to insert text along a pre-determined path or shape
Scrubbers that let you use the keyboard more than the mouse, making the software more efficient
3D graphics that have extraordinary depth
Ability to share images quickly and easily
Inkscape is Great for Freehand Drawing
inkscape isn't quite as popular as Photoshop, but it has tools that certain graphic designers love. It's less likely that a potential employer will pass over your application just because you don't list inkscape as a piece of software you have mastered. Knowing how to use it well, however, will put you ahead of other applicants.
Some of the best features of inkscape include:
A freehand pencil drawing tool so you can sketch your ideas and make illustrations on the screen
The option to add additional text scripts, including those that read from right to left
Fill and stroke functions with a gradient editor and dash strokes
The ability to group objects so they're easier to move on the screen
Embedded bitmaps that let you make custom shapes
CorelDRAW Has Freehand Drawing With Tons of Features
Like Photoshop, CorelDRAW is one of those programs that employers expect all graphics designers to know. Corel makes several pieces of software that play important roles in graphics design. If you only have enough time and money to learn one, make it DRAW.
Some of the features that graphic designers love about CorelDRAW include:
Its huge palette covering all Pantone colors
A curve smoothness feature that makes it easy for the designer to adjust curves without drag
Freehand and Artistic Media tools that let designers draw their own objects or load pre-made objects
The perspective dropshadow feature that makes it easier to add shadows to images
Its compatibility with Photoshop formats
Google SketchUp: One of the Best 3D Graphics Programs
The great thing about Google Sketchup is that it lets graphic designers work in 3-dimensional spaces. If you're getting an online masters degree – getarealdegree.com that involves any kind of design work, be it graphic design, electrical engineering, or computer development, this software can help you explain your ideas better.
In addition to its easy-to-use 3D graphical interface, Sketchup offers:
Quick object creation with specific measurements
Object grouping so you can turn individual items into a single object
A large color palette
The ability to turn objects on the screen so you can see all sides of 3D items
The option to rotate single objects for a design
Each of these graphic design programs have their advantages. What other software options would you recommend for graphic designers?
A well-thought-of website makes all the difference as far as competition in the web market is concerned. Discerning developers understand this very well that's why they get better projects. Fortunately, the ways to come up with a standout website are not a secret. Upon reading these 5 essential tips for website development, you will realize that all great website employed them in one clever way or another. Let's get to them without further ado.
Concentrate on basic elements. Many website developers are guilty for mixing up important and unimportant website elements. It's hard to be objective about what's essential or not because all things that you put in to your website seems important. You can get out of this predicament, nonetheless, by sticking to the purpose of the site.
You can do this by employing the 80-20 canon.It basically means 80 per cent of the website value could be demonstrated by using just 20 per cent of its content. Its main advantage is not giving your visitors any reason to get distracted and go away. Fewer links to click means less reasons to go away from your page.
Get rid of what the site doesn't need. This is the most direct approach to accomplish 80-20 and, it means not giving excuses for a visitor to leaveyour page. Avoid putting too much items in the sidebar such as widget or Meta details. These elements can make your page appear busier. Without them, nothing will distract your visitors.
Minimize page number. Fewer pages mean fewer territories to explore. If you feel that you don't have much use for a particular page, you might as well remove it. Not only does it make your site look neat, it also makes it more coherent.If there's one thing that too many pages do well, that's confusing the readers about what to read first. Limit your pages and give a more pleasant experience to your readers. This is its greatest benefit.
Take advantage of the Fold. Studies found out that most people spend their time over the Fold. If you deliver information to your readers without requiring them to scroll down, you're doing a great job. Your visitors will feel more comfortable because they can get your message without going down the page. If you can put all the important content and call-to-action tools above the Fold, your site will be more effective.
Use colours sparingly. A colourful website is a real eye-candy. Nevertheless, for your website to have its own identity, you must choose its colour scheme wisely. To do this, you can start with two or three colours. You can also use colours in the same shade. Using too many colours to make the site look better is wasted effort. That's because the eyes get distracted easily if it sees too much.And, distraction is not pleasant. Limiting colour usage does not only make the site look slick, it also makes it appear smarter, and more professional.
Author Bio:
Sunny Popali is SEO Director at http://tempocreative.com. Tempo Creative is an Arizona Inbound Marketing firm that has served over 700 clients since 2001. Tempo's team specializes in digital and internet marketing services including web design, SEO, social media and strategy.
When running a website, it is important that you pay attention to your site's SEO in order to gain traffic from the search engines. If you do not actively try to increase your website's search engine rankings, it will be difficult for you to gain any visitors from the organic search result. Since SEO is so important, many webmaster prefer using WordPress as their content management system because it is so helpful in improving a website's on-page SEO factors.
Permalinks     
Having a URL structure that includes your target keywords is important when trying to rank on the first page the search results for specific terms. WordPress allows you to change your link structure to include these terms or any terms you want when creating a new page or blog post for your website. Having this type of flexibility that is very easy to manage is definitely an asset when it comes to improving your website's search rankings. If you're interested, there is a lot more details published on nPromote business website, New York based IM & SEO company.
Tags
Tags are another excellent SEO feature WordPress offers website owners. Through this feature, you are able to label each post you create for your website with certain keywords. These tags make it easy for people visiting your website to find general topics they are interested in, improving the user experience associated with your website. Also, tags make it possible for the search bots to quickly index all of your site's content by providing additional internal links to any new content you post.
WordPress Code
The code itself that is associated with WordPress is generally very clean and always up to date. With new versions of WordPress released all of the time, website owners do not have to worry about security flaws or other backend technical issues as long as they continually update the version of WordPress that they are running.
SEO Plugins
Perhaps the best reason to use WordPress as a content management system is the various plugins that are available for you to use on your website. Plugins help improve the functionality of a website without having to do the hard coding yourself. Two SEO plugins, Yoast SEO and All in One SEO Pack, are well known for their SEO advantages. By using one of these plugins with your website, you will ensure that each and every page of your website is optimized for the search engines, increasing your chances of receiving a first page ranking in the search results.
Categories
WordPress also makes it very easy to create categories for your website. Using the categories that you create will allow you to group content together on your website, making it easy for someone to find what they are looking for. Also, when creating a new category, you are able to alter the URL slug of the category to ensure an instance of your target keyword is included in that slug. By doing this, you will increase the number of instances of your target keywords on your website, which in turn will help improve your website's rankings.
Image Optimization for SEO
WordPress makes it very easy to upload images into your posts using a drag and drop feature within the content editor. Also, when placing an image on your website, the image uploader provides you with the opportunity to add alt and title tags to optimize your images for the search engines. Including alt tags, title tags and descriptions for each image you place on your website gives you a chance to increase the amount of SEO friendly text on your site while also increasing the likelihood that each image will show up in the search results as well, which can drive additional traffic to your website.
WordPress is one of the best content management systems because it is so SEO friendly. The various SEO features associated with WordPress enable websites to gain an advantage over their competition that are not using this particular content management system.
One of the things that have to be done in order to increase the number of people who are viewing your site is to enhance its design and usability. This aspect is one of the most important and yet many people are forgetting about it. if you think your site is not getting enough attention from the viewers, you must consider renewing different parts just to make it appealing. This article will be giving you different insights that can be used in order to enhance your site.
Make it simple and readable
One of the reasons why people visit your site is to get information. Whether you want to showcase the features of a service/product or you just want to inform, you need to make your site easy to understand. Before posting anything, you need to rate its level of readability. With this, you need to ask yourself if the content of your website is understandable. Determine if the information can be understood in just one reading. In order to make it easy to read and understand, write contents that are simple. Proofread the articles that you will be posting and make sure that there are no errors or issues that the readers will be confronting when they read it.
Rate the benefits of the content to the readers
When it comes to the usability, you can rate it by asking yourself about the advantages and benefits that the readers will be getting after reading the posts in your site. You should determine if you are giving a hand to the target readers who are constantly visiting the site. With this, you can check the comments that you are getting in every post. You should also conduct a simple survey by asking for feedback at the end of every post. This will help you understand the things that you must change and improve.
Select an equally appealing and connected design
When choosing the color, design and background, you need to consider different things. Your website is catering to a certain group of people. If it is all about music, you must choose designs and backgrounds that are related to the topic. When you have a site that is made in order to encourage people to love nature, you should choose designs that are related to nature and environment. In simple terms, you need to choose designs and colors that will harmoniously relate with the topic. The connection of every aspect in your site is very important. The beauty of a page greatly relies on the unity of the posts, the title and the background. So, when you are choosing the right background, make sure that you are also considering the subject and the audience.
If you have a well designed and highly usable website, you will surely have constant viewers who will definitely refer your page to other people. When creating the content of your website, you need to think about its effect to the people. If you want a website with a high usability rate, help your readers.
Author Bio: Wil Le is Director at ziplinewebsites.com; ZipLine is Phoenix Web Design Company in Phoenix, Arizona. With decades of professional experience, we have the expertise and the longevity our clients have come to know and trust. We are expert in Web Development, Content Management, Mobile applications, Social Media Marketing & Search Engine Optimization.
Choosing the right business management software can seem like a daunting task, but it doesn't need to be. We're going to make it a lot simpler for you.
First of all, you need to decide whether you need your software to fulfill a single requirement or perform a variety of tasks.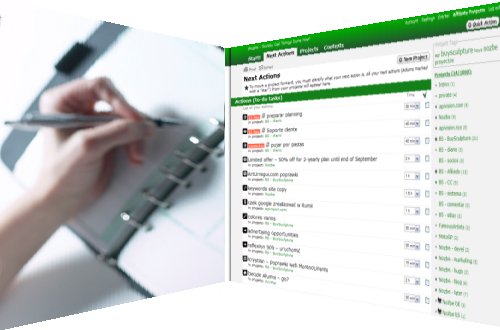 Potential examples of these types of tasks include those related to accounting and inventory control (in Spanish, gestión de inventario), as well as data management, customer relationship management, and human resources management.
There are also other types of tasks which such software can be designed to help you perform. It all depends on your company's specific needs.
Since business management software is usually licensed to you and installed by a vendor, choosing the right software is ultimately as important as choosing the right software. Luckily, we can take all of the mystery out of that for you as well.
Basically, what you should be looking for here is a track record of success. The particular areas you should be looking at include selecting the right software to begin with as well as maintaining it. For that matter, you should be looking for a company that has extensive experience working with other firms which are similar to your own.
There are also other factors which you should be considering when selecting the right vendor for your business management software. Cost is one of those factors, but it might not be the most important, as it is also important to choose a firm which can grow with your company and continue to provide you with the service that you are going to need in the future.
If you buy your software off the shelf, then you need to evaluate the manufacturer of that software in much the same way. In either case, the software needs to be able to accept additional components as your business needs continue to evolve.
Since we mentioned that cost is a factor to be considered when attempting to choose the right business management software, we should elaborate on that thought. You should consider not only the cost of the initial installation of the software, but also the cost of its ongoing maintenance.
The ongoing licensing fees of the software must be renewed as well. However, with payment of these last costs, you also receive ongoing upgrades to the software itself. A reputable company will provide you with an estimate of all of these costs during your initial consultation.
Since today there are many website designers available to offer with the best websites according to the needs of people, it is also necessary to consider about the programming method that they use in the designing of website.
When you think about the programming methods, Java script is considered as the best method to offer people with the best and efficient templates and designs and also the animation effects too. If you consider about the Java script, it is the scripting language that can be used to build the website in an effective manner.
If you think about the Java Script and any other languages that are used to build the website, then it will probably take more time to finish the website and make it as the best one. When you go through the Java Script to make your website as the best and attractive one with numerous effects, it is better to go through the things like encoding, decoding and also the things regarding the pop out of errors. These errors can spoil the entire website and hence it is necessary to be aware of the things related to Java script errors in a reliable way.
Stop out the Java script errors
The main thing that you need to go through about Java script that is used in the web designing is about the errors associated with that scripting language. There are many techniques available to stop the Java script errors and hence it is better for the web designer to know about the techniques, in order to get rid of the errors. Those techniques are as follows:
It is better to turn of Java script pop ups when you use the internet browser. This is because once the pop up rise then it makes the browser or your system to be hanged
It is also efficient to clean out the registry to avoid Java script errors
But these methods can stop the Java script and can't remove the errors.
Benefits of using Java script for website design
When you decide to go through the Java script for the website design, then it is better to know about the beneficial things related to that. There are many beneficial things related to this Java script language that is used for website designing and those are as follows:
This is the best website scripting language that can be helpful to make the best and efficient solution for the client side input. You can get with the missed out part in the website design according to the input with the help of pop up messages
It is the best solution rather than the server side solution providing programming languages. This is because it is not necessary to go through any additional processing with the server side
It is also considered as the robust solution for the websites
Apart from all these things, it is the best solution to make out the rollover of images and also other additional things that you want to add to the website
Because of these beneficial things, you can go with this scripting language in a better way.
Author Bio:

This Post is written by http://qstacks.com. World's Leading Questions and Answers Website dedicated for Technology, Mobile, Gadgets, Programming, Designing, WordPress, Web and Computers.
The popularity of CSS3 does nothing but grow, the challenge is to generate the code to be compatible with all browsers. More still, who remembers all specifications, for example, create a gradient or a shadow? At least I did not, so I use several tools that greatly facilitate with CSS3 web design.
Here I leave you, I want you to be as helpful as I do!
1. Please CSS3
Of all the tools I know of CSS3, this is no doubt that more use. The concept is simple, come CSS3 properties with default values, which can be edited. It's amazing, because you can edit the code on the same page and the page refreshes herself as if by magic.
2. CSSPrefixer
Do you hate the prefixes of different browsers as-webkit,-moz, etc.? You're going to freak out with this tool, it's great! You you just put the properties that interest you without prefixes or stories, you hit the button "process" and Zass! already have the code with all prefixes have or might have. Very useful!
3. When can I use …
This tool is not only useful to CSS3, but also for HTML5, SVG files, the JS API, etc. The operation is very simple, you select the property that interests you, such as "Transitions" and shows you where browsers are implemented and which are not.
4. CSS Easing Animation Tool Ceaser
CSS3 transitions offer a wide range of possibilities, so most of us stayed with linear transitions and little else. This tool makes it very easy to create with CSS3 transitions, essential if you want to implement incredible results!
5. CSSDesk
Of all the tools, it would say it is the simplest and the least I use. The nice thing is that you can see the results immediately on your page. It has an HTML and a CSS editor where you can insert the code you're interested in and see the effects on the right side panel.
Have I left any CSS3 tool worth? Leave a comment.
Adler Moris is the content writer and link builder for a web development firm. He's also working on optimizing his Youtube channel.